I realise I haven't blogged for a while and now am doing the cardinal sin of starting a blog post by apologising about not blogging for a while. So I apologise and I apologise for the apologising. Truth is, we've been busy but not doing anything especially bloggable. It's amazing how tiring it is, just doing the ordinary life that we used to do all the time. School, church, office, choir…all these things are good but somehow take more effort than they used to pre-pandemic. It's nice to be back wandering about The City during the week but come the weekend, we're generally too tired to go out anywhere much.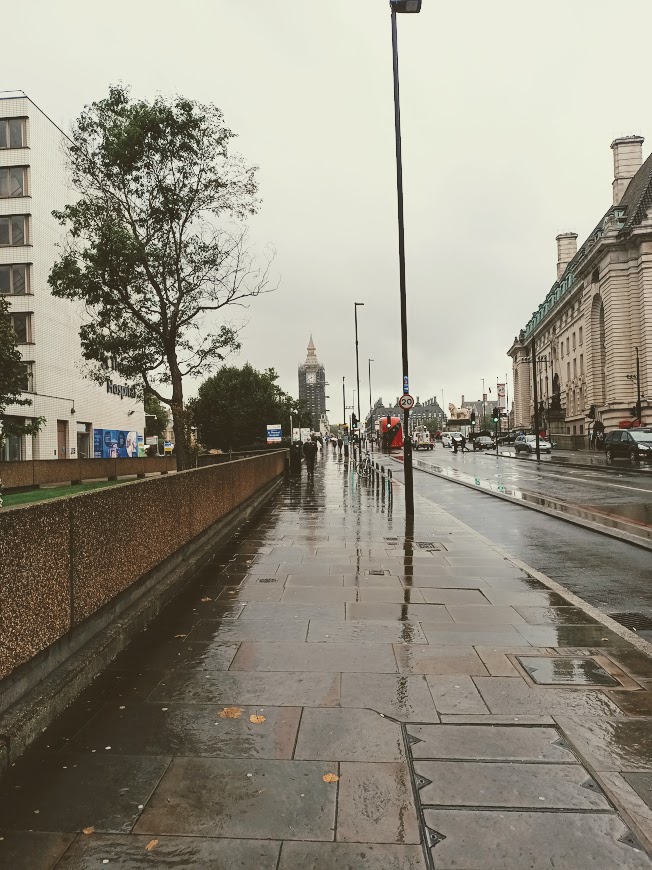 Roo and I did go out today tho, to get the boy jabbed at Tommy's. It wasn't as gloriously sunny as it was for both my jabs but the worst of the torrential rain was while we were inside the tent. By the time we were back out by the London Eye, it was edging towards sunnyish.
We went to Giraffe for lunch, and the boy had a sticky toffee pudding that was a marked improvement on Maggie's (sorry Maggie)
And saw a giant teapot on top of the Hayward Gallery:
Also, excitingly, we almost got a chance to go on the secret train when the Vic line stalled for ages at Highbury & Islington. We ended up getting back on the Vic line because it was seven minutes till the secret train and the Vic line decided it was ready to go. But it is always thrilling to wander along those time-capsule platforms:
It doesn't look like we've just stepped through a passage from a full train of people does it? It always feels like we've gone through a weird portal.
Other than that, we haven't been up to much. Reuben went to his first ever gig last Sunday – Rend Collective at Hammersmith Apollo. A friend and I hung out at a riverside pub just around the corner, in a bit of Hammersmith that is far more scenic than either the flyover or the gyratory:
And on the same day, Eva went to Kew Gardens, which would have been highly bloggable if I'd gone with her. Instead, I was at a partners' meeting at church, debating the finer points of building maintenance and pension plans. Still, she had a lovely time and apparently spent a long time gazing up at this sculpture and saying "I can't believe how incredibly beautiful it is"
So I guess Kew is one that she might want to revisit and maybe she'll take the blogger along for the ride this time. Till then, it's back to church choir admin for your host. More adventures coming soon!