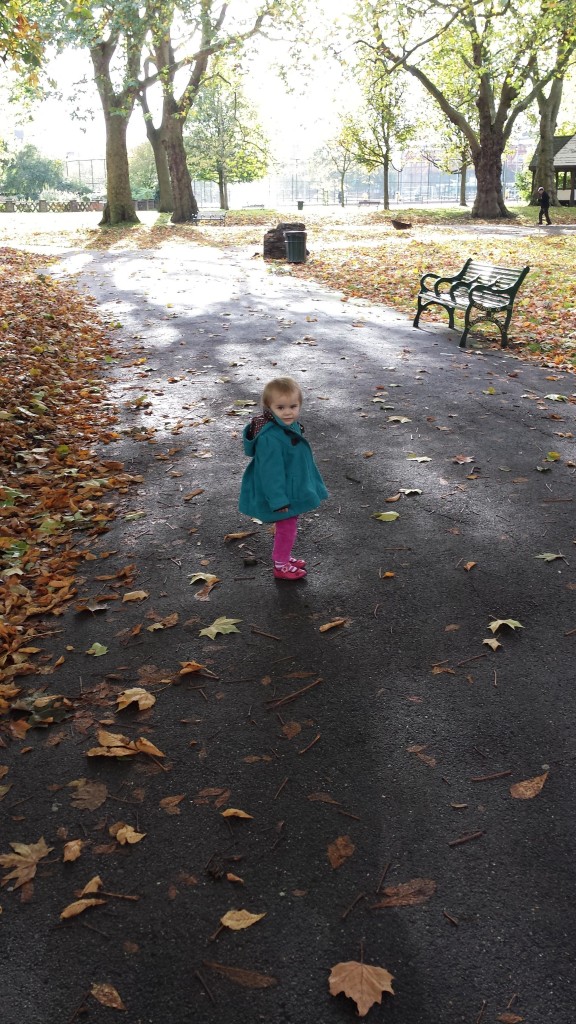 Yes, it's true. I'm wearing a cardigan as I write this. I may even put the heating on later. I know it's August but my feet are cold.
And that brings me smoothly onto my autumn preview. Because as the leaves drop and the schools go back, there's a whole host of fun things happening.  First up is Spiegeltent in Canary Wharf. From 10th-20th September, Canada Square will host a festival of music, cabaret and comedy. There are loads of kids' events, from a Big Fish Little Fish rave on 12th September to a Bach to Baby concert on the 18th. We're hoping to pop down there – possibly to wave glowsticks in the air, possibly to listen to harp music. Anything could happen, folks.
If you're otherwise engaged on the 12th, fear not. Big Fish Little Fish have a whole host of other autumn dates, now they're back from the festival circuit. There are parties in Balham, Islington, Hackney, New Cross and even Exeter…have a look here for more info. Or if your tastes are more alternative, check out the Sunday morning IndieTots events – upcoming themed discos include post-punk and girl groups (I hear the Spice Girls may be involved but I'm hoping that's just a vicious rumour).
Of course, no preview would be complete without a indulgent bit of self-publicising. WAM are once again performing at the Stow Festival on 19th September and I will once again be singing in the choir with them. But don't let this put you off! There are lots of cool things going on too – have a look here for more details.
If you fancy skipping over autumn and going straight to winter, there's an interesting looking show on at the Unicorn Theatre which will give you goosebumps…in a good way. "Breaking the Ice" is the child-friendly tale of a husky and a polar bear who become friends. It's based on a true story and sounds utterly charming. It's on 2nd September – 4th October.
Later on in the autumn, there's another child-friendly theatre show at the Leicester Square Theatre. It's an adaptation of the Donaldson/Scheffler classic "Stick Man", which never fails to make me cry. It's on from 7th November and is suitable for children of 3 plus, as long as they're emotionally stronger than I am. Talking of which, don't forget that "Railway Children" is still on at Kings Cross till 6th January.
Is that enough to keep you going until Advent? Good. Make yourself a hot chocolate and enjoy. (And then make the kids a hot chocolate too. And then clear up spilt hot chocolate. Then enjoy)